Why Hotel Las Flores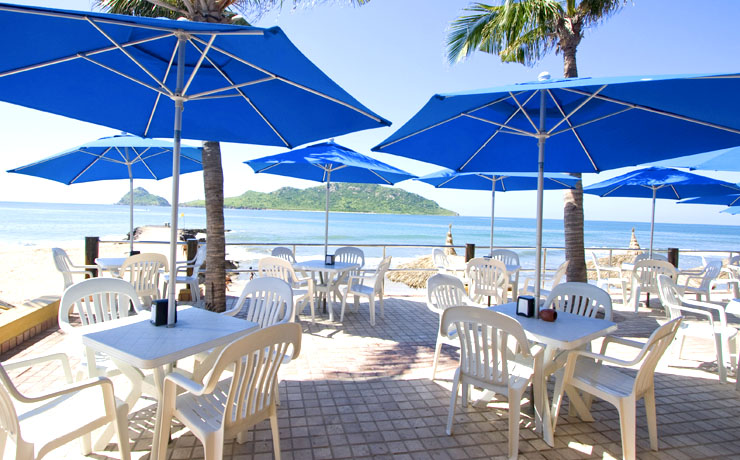 Beachfront Bar
The ideal bar to have fun with your partner or your friends facing the sea. Here you can listen to live music, dance and enjoy your favorite drink, our traditional "Margarita", or the Pacific Beer that is Mazatlan beer.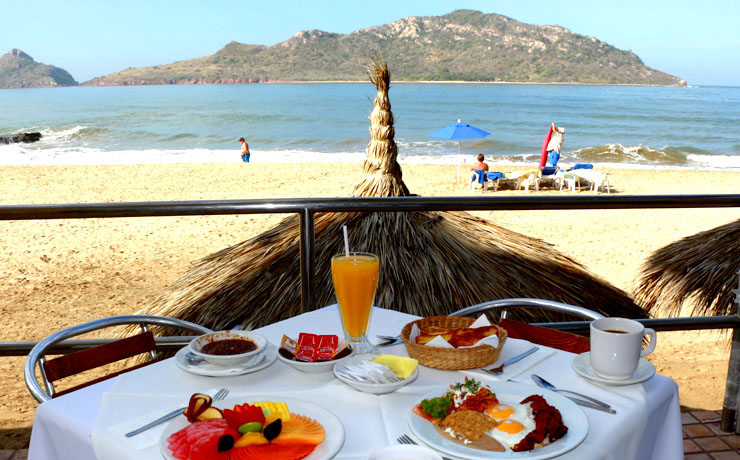 With spectacular ocean views, open from 7:00 a.m. to 10:00 p.m. We offer a variety of delicious Mexican and international dishes a la carte. Being the specialty of the house the fine cuts and seafood. We also offer buffet service every Sunday and we have room service daily until 9:30 p.m.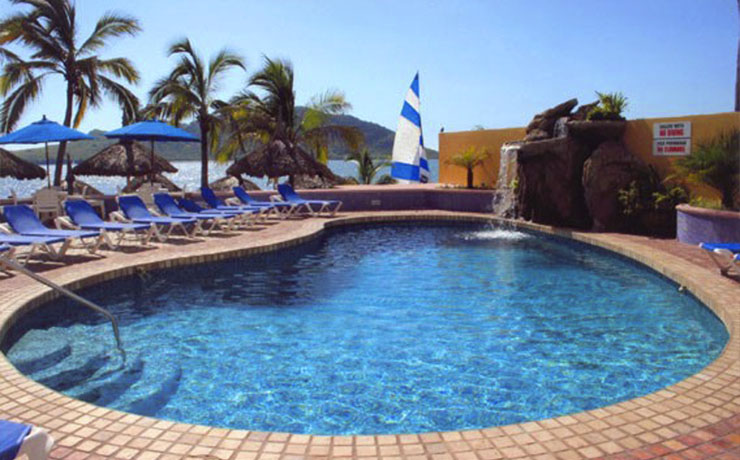 Room Amenities
Restaurant, two swimming pools with waterfall and jacuzzi, sea massage, free wireless internet, room service, 24 hour security, safe deposit boxes, free parking, laundry, gym, sport fishing reservations, doctor ($), service Babysitting on request, jewelry, tobacco shop, ballroom, meeting room.
Luxury Suite with Jacuzzi
Terrace with sea view, equipped kitchenette, Private bedroom with a beautiful jacuzzi on the terrace, bathroom, living room with 2 sofas and TV Lcd.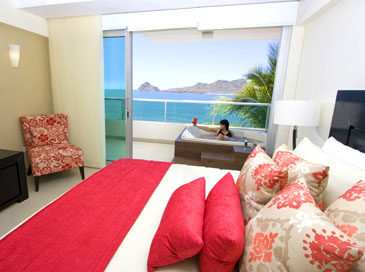 Let yourself be pampered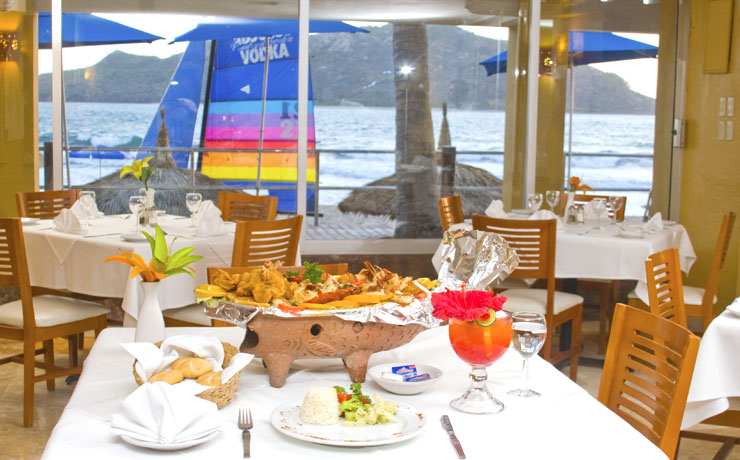 Oceanfront Breakfast
Delight your breakfasts listening to the tranquility of the sea waves.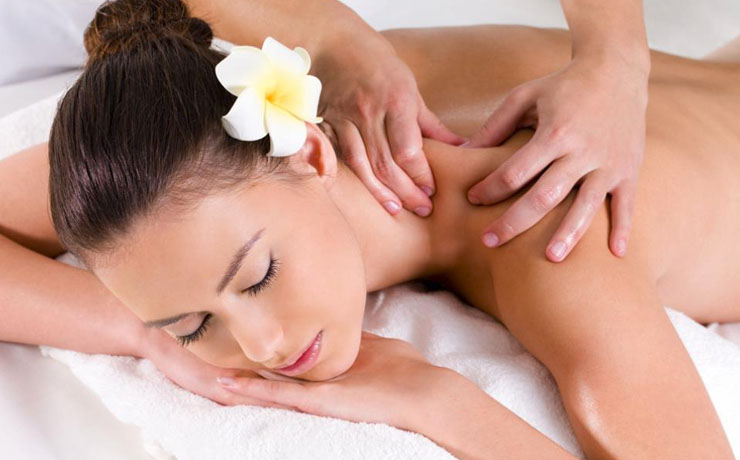 Beauty Salon
There is nothing better than a good relaxing massage to clear your mind and get rid of stress and what better to do on your vacation in the beautiful port of Mazatlan.
Beautiful sunsets
Enjoy beautiful sunsets facing the sea, live an unforgettable experience.
Delights of the sea
Our destination is known for the delicious and delicious cuisine of the sea, where you will find the best seafood and fresh fish made with traditional recipes that reflect the unique flavor of Mazatlan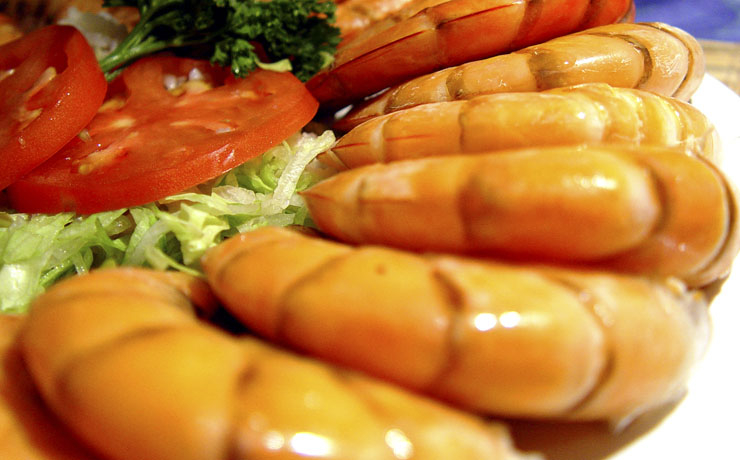 Gallery